Heather Hutchison: Here Now
Solo Show of Recent Work Dec 5 - Jan 19, 2015

Opening Reception for the Artist: Saturday Dec 6, 2014 6-8pm
*Please note this email contains corrected dates

Heather Hutchison exhibits her latest work into the inquiry of light and transparency at Cross Contemporary Art, Saugerties, NY.
Utilizing bent Plexiglas, video installations or paint on transparent paper, Ms Hutchison captures the flickering moments of natural light.
Cindy Moore writes: "Hutchison's paintings are impossible to experience through reproductions. No matter how skilled the photographer, they cannot be captured in a fixed moment. The work is responsive in a way alien t
o traditional painting: as the light shifts so does the hue."
Relocated from NYC to the Hudson Valley, Heather Hutchison has been the recipient of numerous awards and grants (Pollock-Krasner, Gottleib Foundation),and her work is in many prestigious collections including the The Brooklyn Museum, Hammer Museum and the Smithsonian Institution.
More information about the artist can be found:
Exhibition Essay, "boxed light bodies" by George Quasha
http://bit.ly/hhcca4
Video interview: http://bit.ly/hhutcca1
Artist's website: http://heatherhutchison.com
About Cross Contemporary Art:
Cross Contemporary Art is a gallery dedicated to showing mid-career and established artists who have a connection to New York City, Hudson Valley and Catskills region. Located at 81 Partition St, Saugerties, NY 12477, the gallery is open Thurs through Mon 12-6pm. Tues and Wed by appointment or chance. Phone Gallery Director Jen Dragon: 845.399.9751 for more information
---
September 20- November 30, 2014


"50/50: Heather Hutchison/ Mark Thomas Kanter"
WFG Gallery, 31 Mill Hill Road Woodstock, New York
http://wfggallery.com/current.html
Press:http://www.rollmagazine.com/hutchison-kanter-100/

September 26: 6-8, September 27- 28: 12-6
DUMBO Arts Festival: Teri Hackett presents, "A Loose Fit"
Elena Berriolo, Teri Hackett, Lisa Hein, Heather Hutchison,
Dennis Kardon, Margrit Lewczuk, Liza Phllips, Robert Seng, Michelle Weinberg
68 Jay Street 510A
DUMBO, Brooklyn (in my old studio building)
Press:http://www.twocoatsofpaint.com/2014/09/invitation-good-bye-party-and-dumbo.html



July 10- November 1, 2014


"Summer Selections"
Aaron Payne Fine Art
213 E. Marcy Street Santa Fe, New Mexico
Open Publication catalog;
http://issuu.com/aaronpaynefineart/docs/summer_selections_2014_apfa



December 5, 2014- January 1, 2015


"Heather Hutchison: Tripping the Light Fantastic"
Cross Contemporary Gallery
81 Partition Street Saugerties, New York
Opening Reception: December 6, 5-8
crosscontemporaryart@gmail.com

Spring 2015
"Light Moves"
Lesley Heller Workspace
54 Orchard Street, New York, NY
http://www.lesleyheller.com/

New Video Filmed @ 'T' Space:
clip:http://youtu.be/70FcmtSuVZE?list=UUkIC5I0RC89BkhASyK4e3lA
"Bernice, 41.9275º N, 73.9086º W" (2014)
Single channel HD video, color, silent.
Edition of 5 + 2 AP
HD video,

08:13

(loop)
http://tspacerhinebeck.org/about-tspace-2/

Recently Published:
"Encaustic Works: Nuance" is an exhibition in print curated by artist, Michelle Stuart, published by R&F Handmade Paints. This publication features seventeen contemporary artists working with hot wax and measures 10.75" x 9.25" with 132 full color pages. (I am represented here with video.)
© 2014 by R&F Handmade Paints, Inc. ISBN: 978-0-9856038-1-6
---
Article in the Italian publication Art Tribune: Imogen Holloway Gallery 7/5/13 - 8/11/13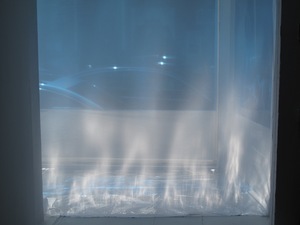 Imogen Holloway Gallery 7/5/13 - 8/11/13

---
2012 POLLOCK KRASNER AWARD
7/19/2012 Heather Hutchison Awarded The Pollock Krasner Foundation Grant